Capabilities
| Support Services


Support Services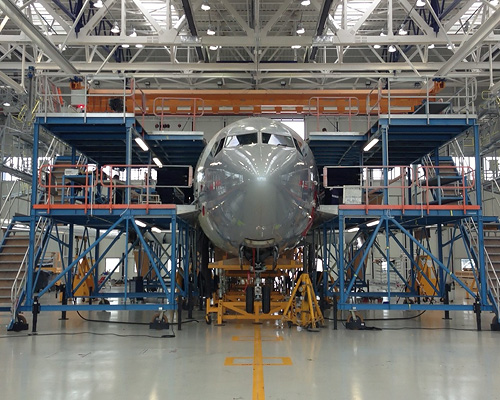 LMI's aerospace engineering division has the expertise to support all phases of an aircraft's lifecycle, including a complete range of aftermarket services. Our team is supporting more than 40 separate maintenance, repair and overhaul (MRO) locations worldwide. We have developed an excellent reputation for on-time, high quality, cost effective engineering solutions that meet or exceed all project requirements.
Key Benefits
Network of global partners — All modification and maintenance activities take place at one location, saving you time and money.
Excellent relationships with global regulatory agencies — Strong ties around the world enhance our problem solving abilities, technical capabilities and certification experience.
Continuous technology improvements — We conduct our own research and development, creating innovative technical training, engineering methodologies and tools.

Wide Range of Support Capabilities
Repair
Structural /Mechanical Repair design, analysis, substantiation, with approvals in multiple regulatory systems
AMOCs ( Alternative Means of Compliance) to FAA Airworthiness Directives
Fatigue & Damage Tolerance for Inspections for Continued Airworthiness (ICAW) reports and approvals
Modifications
Turnkey design packages for completion and refurbishment projects
One-time STCs including but not limited to IFE installations, interior reconfigurations, antenna installations, cargo conversion support and reliability improvements
Fleet Support
Lease Audits
Pre-Buy Inspections
Post Delivery Modification Support
Lease Returns
Technical representation for heavy maintenance checks
Global Regulation Capabilities